Coburg Spa
Hot, hot, hot and in summer 2021 also a pool to cool down!
Our wellness isn't in the cellar and it doesn't have 1000 m². Our outdoor chalet sauna with sundowner effect and with a view will make you sweat 365 days a year. Our view point is the perfect chill-out zone for those looking for peace and quiet, fans of foresight and massage junkies. And what could be nicer, early in the morning, late in the evening or just to relax in the pool - this will probably also be possible from summer 2021! But if you prefer private and undisturbed, our On Tops and our Loft offer a private sauna on their own terrace.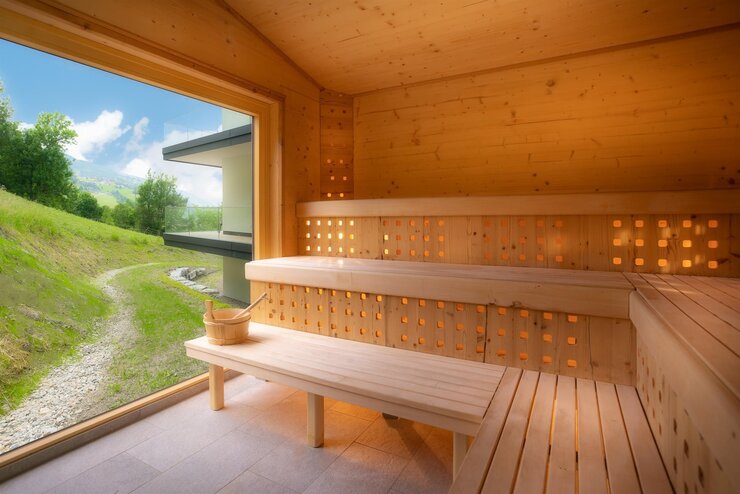 CHALET SAUNA
Warm air inside, fresh Schladming mountain air outside and a panoramic view of the Hochwurzen - these are the best ingredients for a relaxing session in our Finnish outdoor sauna. And once again, this service is offered at your convenience - the public sauna can also be used (on request) outside opening hours. Fresh sauna towels are provided for all daily and are included in the price.
Opening hours: 2 p.m. until 9 p.m.