Breakfast & More
We love the diversity: Rooted in our region and passionately experimental!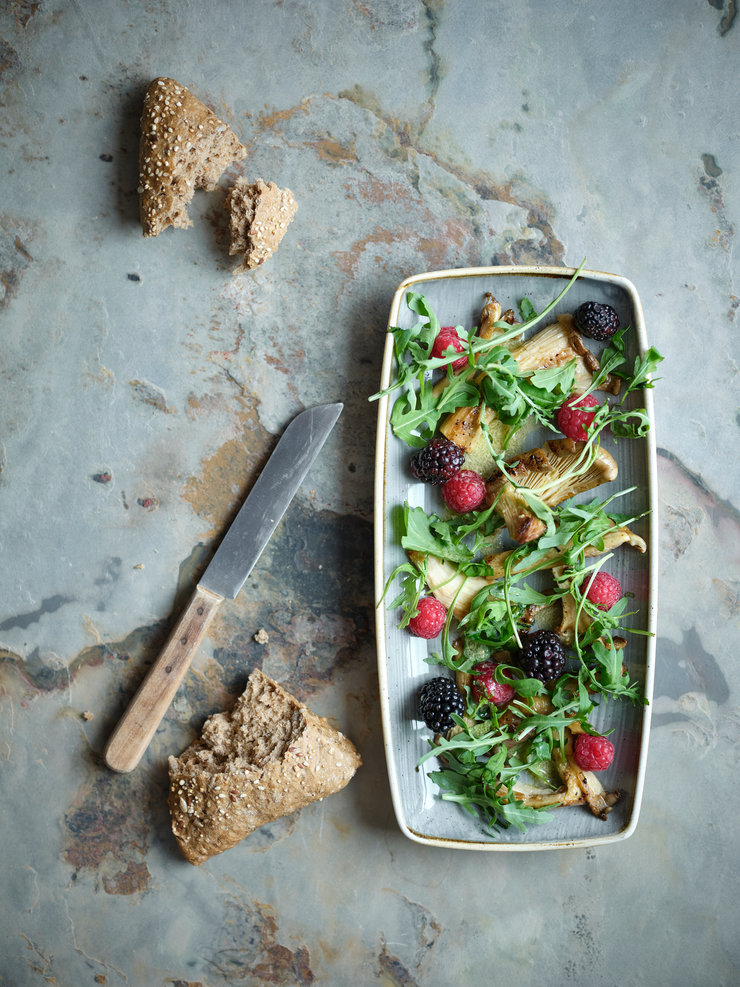 OUR BREAKFAST STYLE
We can't stand mediocrity and standard. We also don't listen to calls from inventory management experts. We love cooking, experimental cooking, we love trying new things, we love the products that our region brings us across the seasons and we love the chi-chi, dishes, homemade and little things that make life so worth living. This passion runs right through all the culinary highlights that we would like to offer in Coburg. Surprise & experiments -Experience an unforgettable breakfast in Schladming!
3 VARIANTIONS OF BREAKFAST
Good food for good mood! Cook by yourself with a bread roll service, breakfast in bed or rather at the buffet - it's your choice. Children screaming, crowds or hang-overs - breakfast whenever and however you want in your own apartment - we can deliver the bread rolls directly to your door if you wish.
Breakfast in bed - we make this luxury possible, we deliver your desired breakfast directly to your apartment every day.
Do you prefer a buffet? Ours is a bit different, quality instead of quantity, more regional, more seasonal, small but nice, gluten-free, not the same every day, washing up & shopping is out of the question.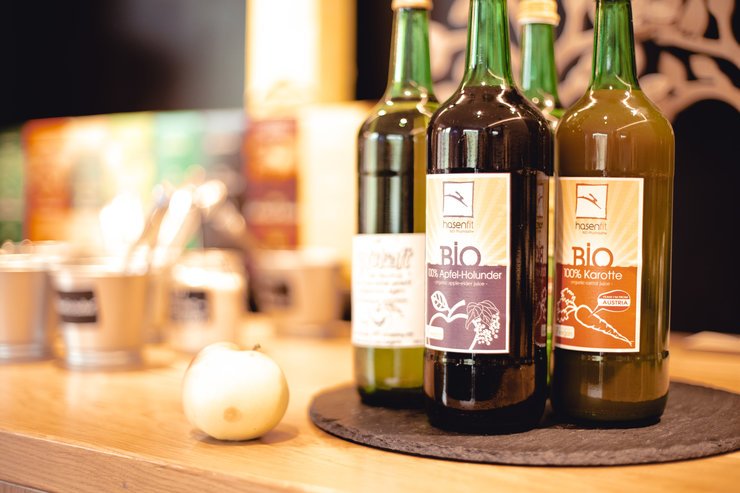 BREAKFAST BUFFET
The best of the region and season, selected, home-made, pickled, experimental, a little chi-chi, plus coffee as requested by J. Hornig, fresh pastries from Schladming's baker Lasser, bacon from the local butcher's shop Wanke, jams made by our Michi, Fish from the region, vegan goods such as oat porridge, miso soup, lots of organic, lots of fresh vegetables & fruit, the world's best egg dish, omelets or ham & eggs, pesti & various oils, sweet & sour. Depending on your mood, we will surprise you with highlights from national and international cuisine!
Daily from 7.00 a.m. to 10.00 a.m.
If there would be a minimum occupancy, we reserve the right to bring breakfast to your apartment.
Breakfast included when booking a type QUEEN, ONE or BASIC ONE, otherwise € 19 per day and per person, children up to 4.9 years are free, children up to 5-11.9 years € 9 per day.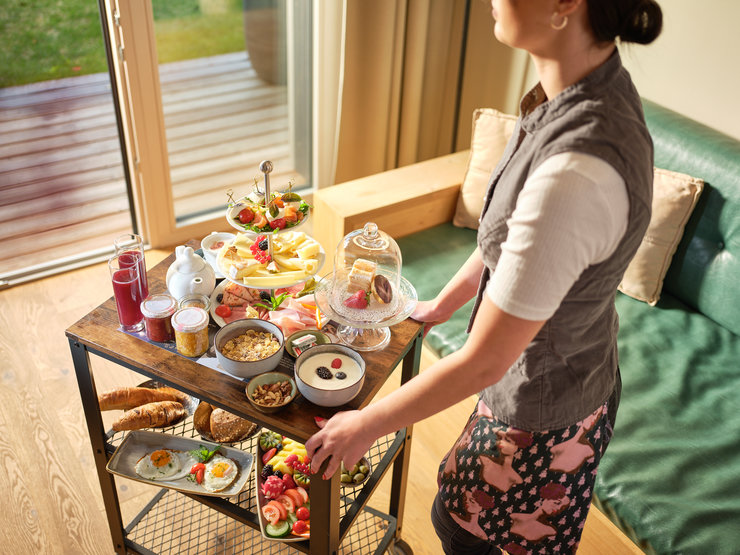 BREAKFAST IN BED
Are you grumpy in the morning and prefer to enjoy the morning hours alone with your loved ones or with a newspaper in bed? You appreciate the peace and quiet before the holiday hectic rush and prefer to enjoy breakfast in private on your own terrace with a wonderful view? Or do you just prefer to sleep longer? Everything is possible with us - just the way you like it!
Daily from 7.00 a.m. to 11.00 a.m. possible
Order till 11 a.m. on the previous day
Breakfast included when booking a type QUEEN, ONE or BASIC ONE, otherwise € 19 per day and per person, children up to 4.9 years are free, children up to 5-11.9 years € 9 per day.
MORE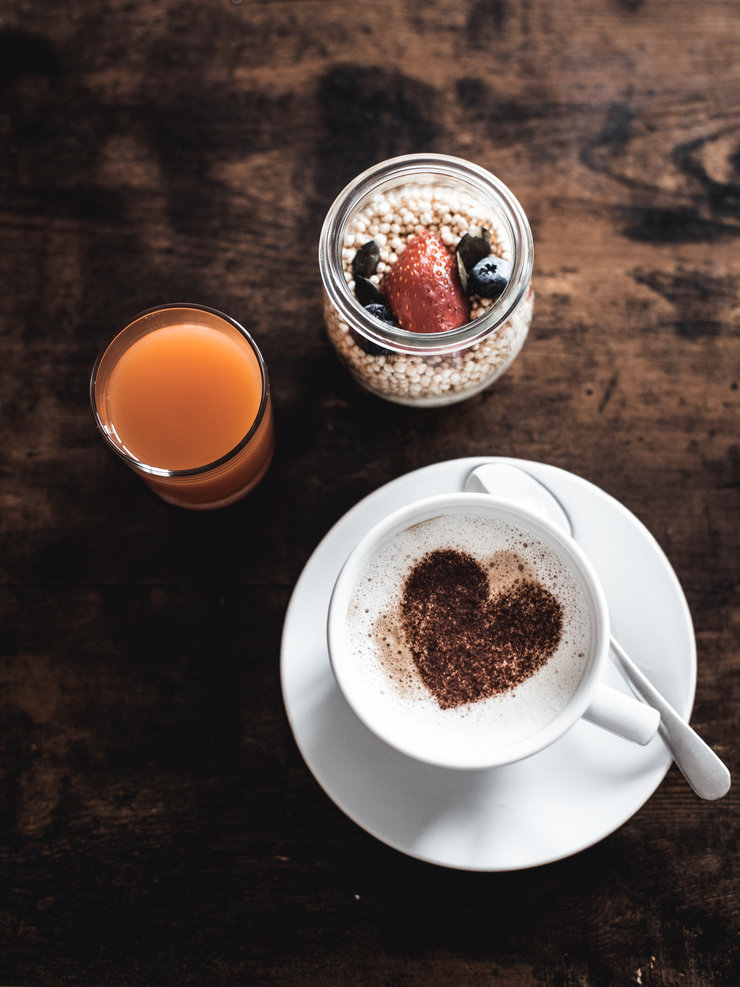 YOU'VE BOOKED WITHOUT BREAKFAST?
No problem, you can book one of the breakfast options per mail or on site.
BUFFET BREAKFAST: Price per Person/Day: € 19,-
You are not a breakfast person and still want to start the day energized? The mountain is calling and you want to enjoy our buffet unhurriedly on another day? Walking out of the Chalets Coburg hungry shouldn't be an option! Our "Quick & Small" is exactly what the name promises. Fast and small, but well made!
QUICK & SMALL: Price per Person/Day: € 8,-
Especially on vacation, when you can take more time for your family, no one has to go to daycare, kindergarten or school, breakfast can be really celebrated. However, some children do not like to eat anything in the morning despite the plentiful selection - that's why you can conveniently book our "Simply Smart" in advance, which is not only practical, but also goes easy on your budget.
SIMPLY SMART FAMILY: Package Price/Day: € 27,-
Order possible until 11.00 a.m. the day before!
MORE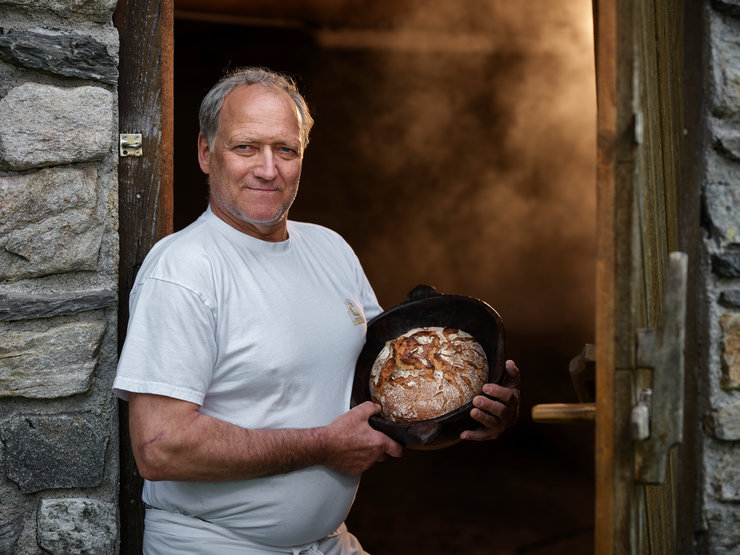 BREAD ROLL SERVICE
Do you prefer to cook by yourself? We deliver your breakfast pastries right to your door. Order your desired pastries on arrival. Nothing gets in your way of having a perfect start in an exciting vacation day. Payment is made at the end of your stay at the reception. Orders can be placed until 4:00 p.m. daily.
MORE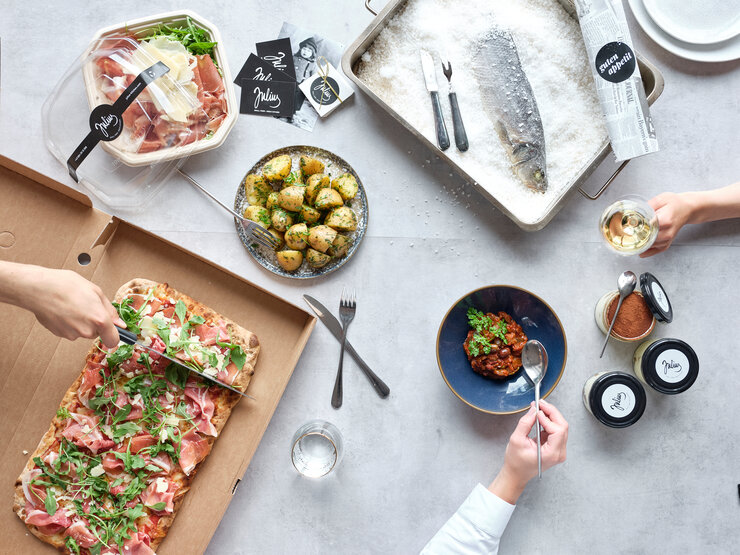 CATERING
In cooperation with the "Julius" restaurant, we can offer you a "catering service". The dishes are delivered directly to your apartment.
For a special dinner in your apartment, we offer you a team for cooking and service, who stages an unforgettable experience right in your apartment.
Offers and prices "can be found at www.julius-kitchen.com/catering or at reception. We would be happy to book the catering you require.
MORE
---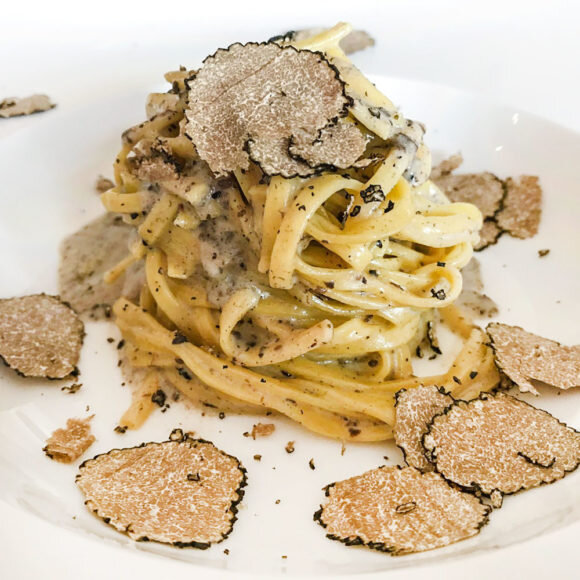 TAKE AWAY
Tired of cooking by yourself today? Here are some offers for Take-Away and Catering.
We have selected restaurants for you, where we are convinced of the quality and we order again and again ourselves:
JULIUS SCHLADMING - small town - great kitchen

mediterranean pasta dishes, fresh seafood & fish, meat dishes made from Irish natural beef, gourmet pizza á la pala
Order up to 1 hour in advance
payment in case of delivery only in cash
BRUNNERS GASTHAUS SCHLADMING

regional, austrian specialties; a selection of ayurvedic, basic, vegetarian and vegan dishes
Order up to 1 hour in advance
ARTiSAN World Food . Nano-Bakery . Coffee . Books . Spices

Order up to 1 hour in advance
---

DELIVERY SERVICE
Delivery directly to your apartment - how nice & easy!
AL BASHIR PIZZERIA RESTAURANT
Pizza, pasta, schnitzel or kebap, Austrian, Italian and vegetarian dishes with an Indian touch!
Order by phone: +43(0)3687/22690
Daily 11:00 a.m. to 10:00 p.m
Delivery costs from € 3 - depending on the delivery address
Payment upon delivery only in cash (minimum order value € 15)
ORDER ONLINE