Breakfast & More
We love diversity: rooted in the region and with a passion for experimentation
We'll have no truck with mediocrity and standard. And we also pay no heed to the suggestions of enterprise resource planning experts. We love to cook, to cook experimentally and to try out new things, we love the products that our region gifts us throughout the seasons and we love the chi-chi items, tableware, homemade stuff and little things that make life so worth living. And this passion shines through in all the culinary highlights that we seek to offer in the Coburg. Surprise & experiments... it's your choice!
From Coburg with love, Maria Gruber & Michi Spielmann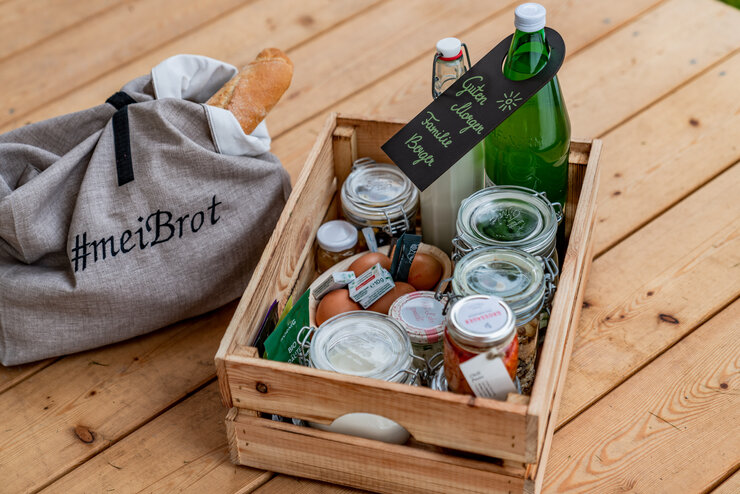 BREAKFAST BUFFET
The best from the region and season, selected, homemade, experimental, coffee as requested by J. Hornig, fresh pastries from the bakery Lasser in Schladming, bacon from the local butcher Wanke, homemade jams, fish from the region, a little bit of vegan, a lot of organic and also a little bit of sweet.
Daily from 7.00 a.m. to 10.00 a.m.
We reserve the right to bring breakfast to your apartment in case of minimum occupancy.
Breakfast is included when you have booked a type QUEEN, ONE or a BASIC ONE apartment. Otherwise € 15 per day per person, children up to 4,9 years are free, the costs for children from 5 till 11,9 years are € 9 per day.
BESTELLLISTE FRÜHSTÜCKSKISTERL
---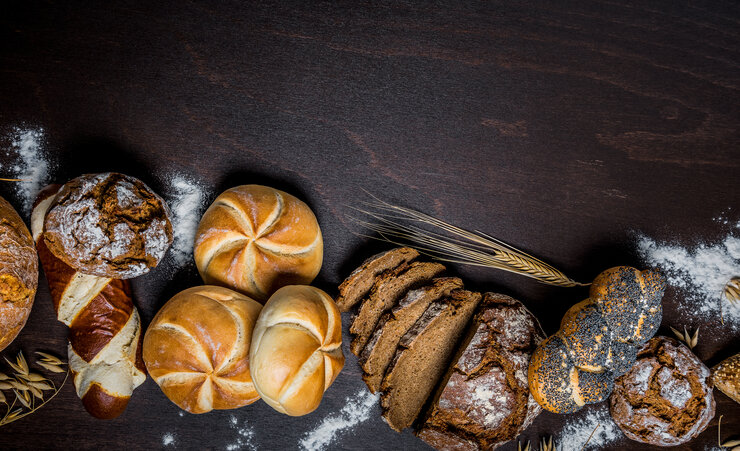 ROLL SERVICE
Would you like to prepare breakfast by yourself? We bring the rolls directly to you apartment door. Order your desired rolls on the day of arrival so you can start right into you day. You can place your order until 4 p.m. daily. Payment will be made at the reception at the end of your stay.
ORDER LIST ROLL SERVICE
---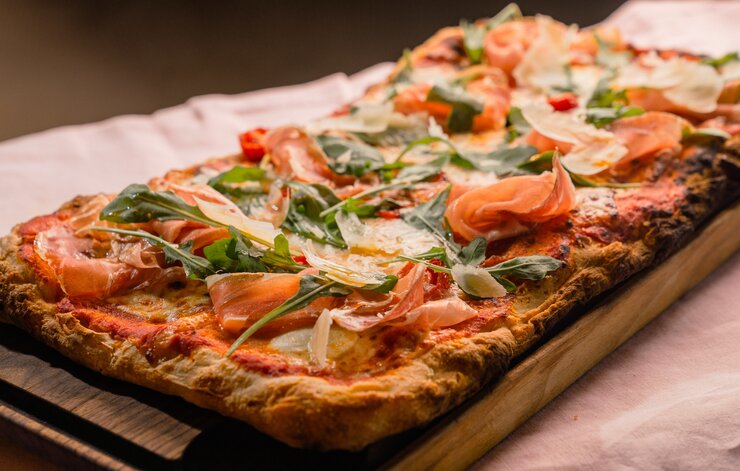 MAHLZEIT - G´LIEFERT WIRD´S
Heute keine Lust auf´s Selberkochen?
Wir haben für Sie 3 Restaurants ausgewählt, bei denen wir von der Qualität überzeugt sind und auch selber immer wieder bestellen:
JULIUS SCHLADMING - small town - great kitchen
mediterrane Pastagerichte, frische Meeresfrüchte & Fische, Fleischgerichte aus Irisch Naturbeef, Gourmetpizza á la pala
Speisekarte - alle Gerichte können geliefert werden
Bestellung bis 1 h vorher, Lieferung direkt ins Appartement, Bezahlung direkt bei Lieferung in bar

BRUNNERS GASTHAUS SCHLADMING regionale, österreichische Spezialitäten; eine Auswahl an ayurvedischen, basischen, vegetarischen und veganen Gerichten
Speisekarte
Bestellung bis 1 h vorher, Lieferung direkt ins Appartement, Bezahlung direkt bei Lieferung in bar
Kosten für Lieferung zuzüglich € 10,00.

PIZZERIA DA SEBASTIANO - Aich, die klassische Pizzeria für die ganze Familie
Speisen bestellen
Bestellung jederzeit möglich, Lieferung direkt ins Appartement, Bezahlung direkt bei Lieferung in bar
---

DINE AROUND
When it comes to food, we like quality and variety. If you don't feel like cooking by yourself, we don't want to keep the great restaurants and bars in our neighbourhood and downtown Schladming from you. Hoods & stars, regional & rustical, pizza, burger or kebap ... there is a lot to discover!
OUR TIPS