*****  Location
360-degree patented Dachstein view
5 minutes by foot to the Planai & center of Schladming
7 minutes by foot to the Congress
Short distances, wherever they lead to
Extraportion service
Breakfast in bed, buffet, Quick&Small, Family&Friends or just roll service
Ski pass service
E-Bike rental
Catering service
My Coburg Style
Free cancellation up to 14 days before arrival
Booking without credit card
Corona safe & with the extra portion hygiene
Sommercard & Bonuscard inclusive
From Coburg with love!
Familys Gruber & Lederhaas
Rise
It's nothing new to get an apartment at all times and everywhere, but we're an idea ahead, there's always a little bit more in the Coburg. We know exactly the do's and don'ts from our guests - from experience. All of that got created in the "My Coburg Style" and we made a place, which reflects our style of living and personal way of life in a perfect way.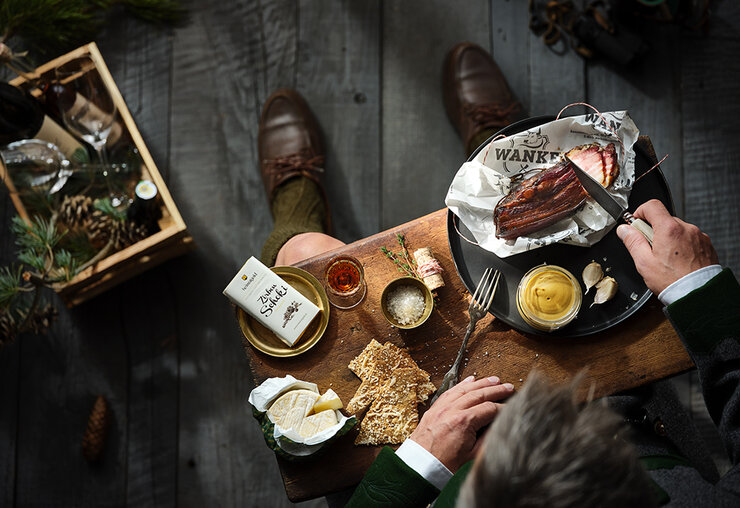 Immerse
That means 5* service, 5* care, 5* creativity & innovation in all matters and that certain Chi Chi, which is good for the soul especially in holiday. Whoever wants privacy, gets privacy. Those who are looking for conversations will find them, whoever needs guidance and help will get assisted, whoever is completely satisfied can enjoy their "4 holiday walls" in peace. It's your choice!
21 Apartments in my Coburg Style
All of our apartments have their own "Bedtime Story"! We are living in mountains, but we are up-to-date. We have a lot of alpine raw materials like wood, stone and fabrics, but a personal passion for interiors, the courage to be unusual and daring, the old flirts with new, the modern with traditional and a bit of art. All that things together create the Coburg feeling and style. But most important for us is the feel-good factor. The generosity of equipment, thoughtful comfort and local materials make the Chalets Coburg to your new "Home of Schladming!
A litle bit of Chi-Chi - just quit different!
Live mindfully