*****  Location
360-degree patented Dachstein view
5 minutes by foot to Planai & center of Schladming
Short distances, wherever they lead to
Extraportion service
3 options breakfast
Ski pass service
E-Bike rental
Catering & Delivery service
Schladming-Dachstein Golf Club: -20% on the green fee
My Coburg Style
Free cancellation up to 14 days before arrival
Booking without credit card
Sommercard & Bonuscard inclusive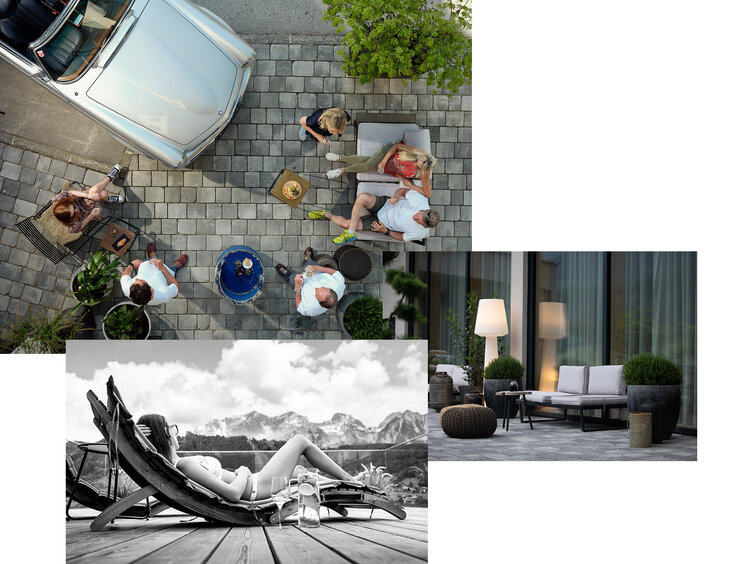 WELCOME IN THE CASUAL HIDEAWAY WITH LOTS OF CHI-CHI
Sure, an apartment is always an option, but we're one step ahead, in Coburg there's always room for more. We know exactly what our guests like and don't like – from experience. We have implemented all of this in "My Coburg Style" and created a place that reflects our style of living, our very personal way of life.
Do you love the mountains in all their facets but don't want to do without the pulsating life of a city? Do you appreciate the freedom and privacy of your own apartment, but are you looking forward to a hotel service? You prefer it authentic to fake and you love style and a bit of chi-chi? Then the Chalets Coburg could become your new favorite place in Schladming.
FAMILYS GRUBER & LEDERHAAS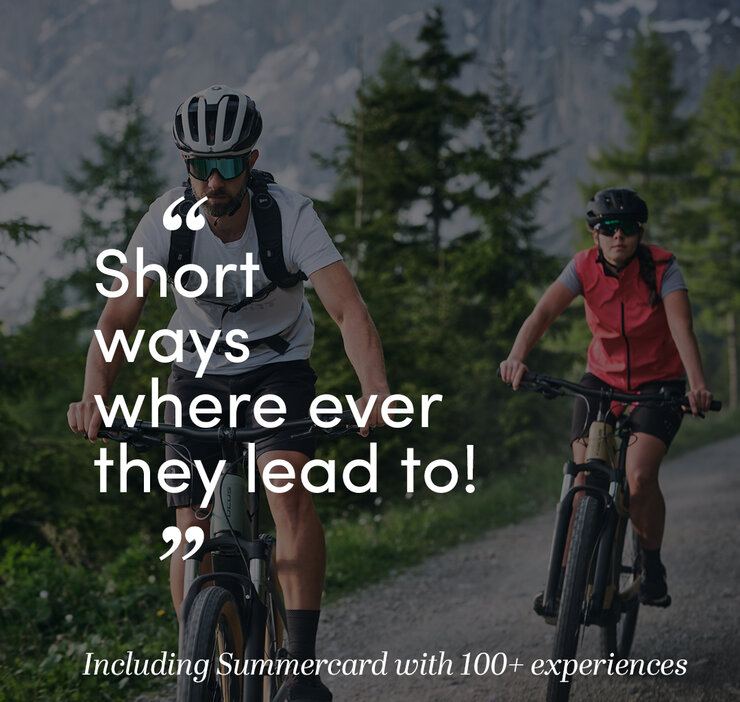 PERFECT LOCATION FOR SPORTS & RELAXING
Do you love the mountains in all their facets but don't want to do without the pulsating life of a city? Do you appreciate the freedom and privacy of your own apartment, but are you looking forward to a hotel service?
City & mountains - both there, both very close! The Chalets Coburg are only a few minutes' walk from the adventure mountain Planai with all its experiences in winter and summer, from the center of Schladming - the hotspot with shopping & eating, the downhill park, ski schools, ski rental and the après ski Mecca - the Tenne - away. Dog miles, jogging routes, hiking and biking tours can be reached directly from the Coburg, the Schladming Congress is directly opposite.
SUMMERCARD INCLUDED
---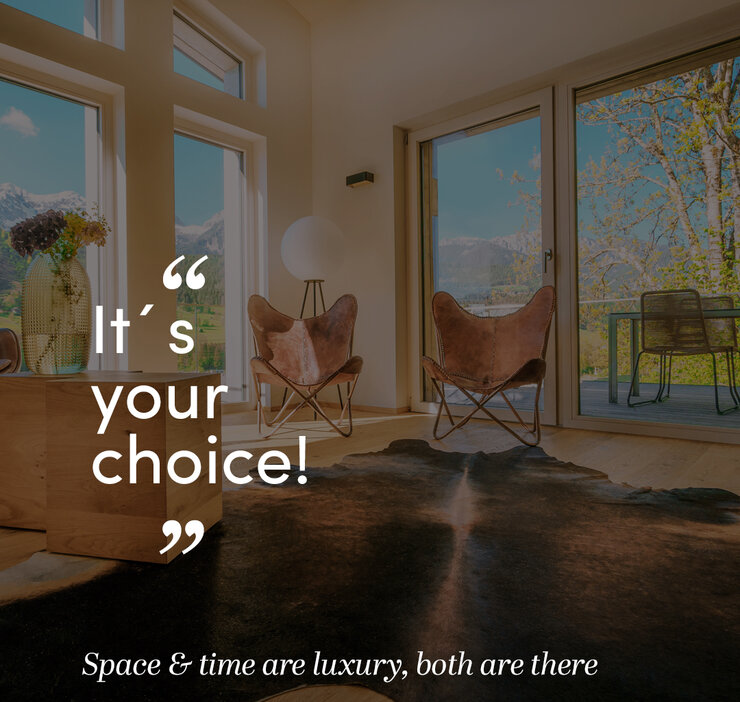 FREEDOM & VIEW
Can't find the stop button for your carousel of thoughts? No need to worry. We know every relax button. Promised. And we don't promise anything we can't keep. Time & space are scarce goods, we live the dream of having both. Freedom in space and time, freedom in cooking or eating out, freedom in relaxing or being active - freedom in being private or having conversations!
360 degrees patented guaranteed panoramic view of the Dachstein, the Ennstal, to Schladming and Rohrmoos! All apartments have a balcony, a terrace or a small garden, the XXL terraces with a view of the Dachstein of our TOPS and our LOFT are unique and unforgettable for our guests!
For us, this means 5* service, 5* care, 5* creativity & innovation in all matters and that certain chi-chi that is so good for the soul, especially on vacation. If you want peace, you will get peace, if you are looking for conversation, you will find it, if you need guidance and help, you will be helped, if you are completely satisfied, you can enjoy your "4 holiday walls" undisturbed. It's your choice!
ALL APARTMENT TYPES
---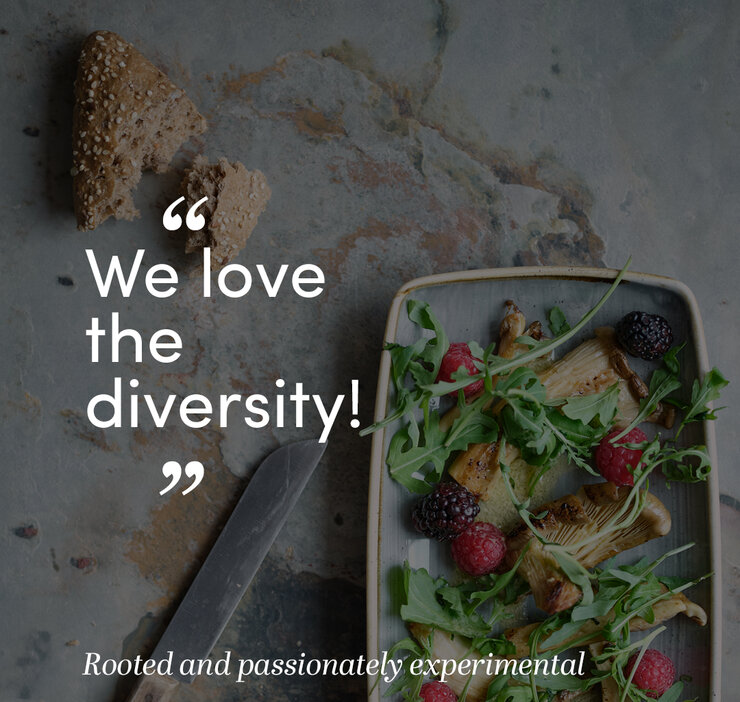 BREAKFAST & MORE
We cannot stand mediocrity and standard. We love cooking, experimental cooking, we love trying out new things, we love the products that our region gives us throughout the seasons and we love the chi-chi, crockery, homemade and little things that make life so worth living. This passion runs through all the culinary highlights that we would like to offer in Coburg. Surprise & Experiments inclusive!
Breakfast from the buffet, breakfast in bed or do you prefer to cook for yourself with bread service. Catering, delivery service, prosecco with a view and much more.
MORE
---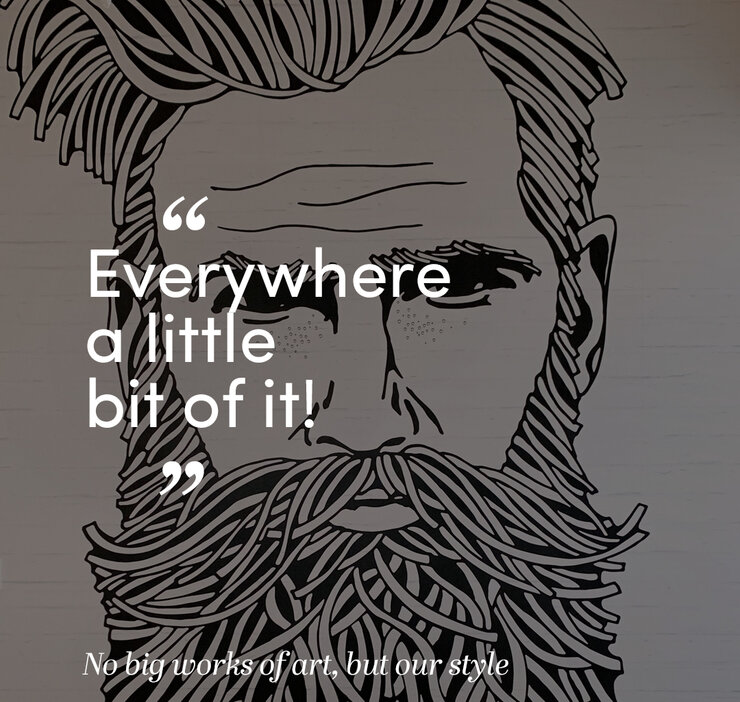 ART & INTERIEUR
Everything just a facade? By no means at all! The Coburg is real. Thoroughly a house of time. Timed with Chi-Chi, happiness and the real goods of living. If you like a bit more out of the ordinary, you will find the perfect home here!
Only living and eating - is not possible! Whether it's distinctive room concepts with lots of wallpaper, fabrics and a wide variety of materials in our apartments and in and around Coburg, whether it's breakfast creations that should inspire you to take home or smart technology that makes your stay a carefree experience, everything has a label of uniqueness!
EXPLORE OUR APARTMENTS
---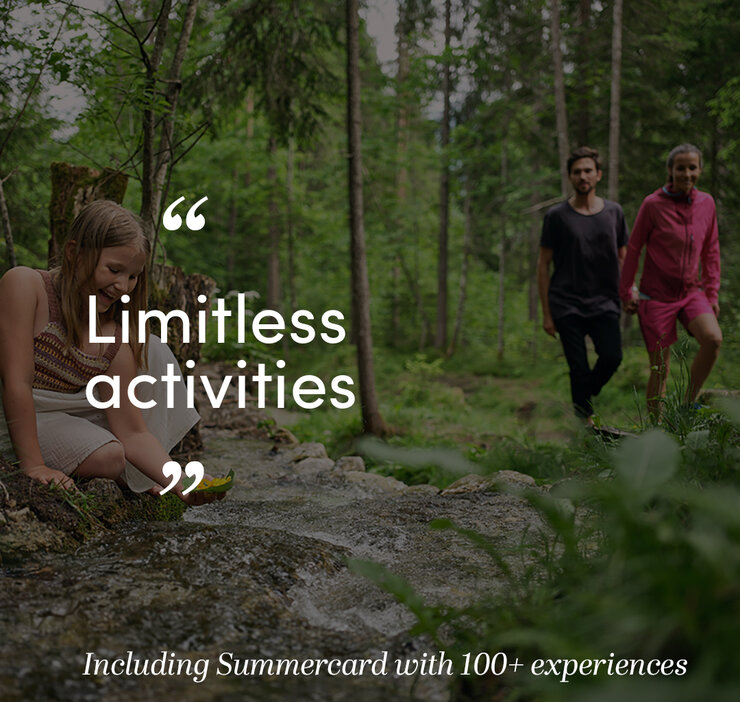 SPORTS
Exercise and sport for the whole family are an integral part of our lives. One more, the other less. The Schladming-Dachstein holiday region offers a variety of activities in both summer and winter that is unparalleled in terms of the variety of offers, Styrian hospitality and its very own charisma. It is not without reason that our holiday region is one of the top 5 in Austria. As hosts, we know the region like the back of our hand and love to share our experiences with you.
Sommercard included with over 100+ free holiday experiences
Biking & downhilling with your own e-bike rental
Premium Golf Club Membership: -20% on the green fee at the Schladming-Dachstein Golf Club
Hike
Experience magical moments
Skiing, snowboarding, cross-country skiing
ALL INCLUSIVE BENEFITS WITH THE SOMMERCARD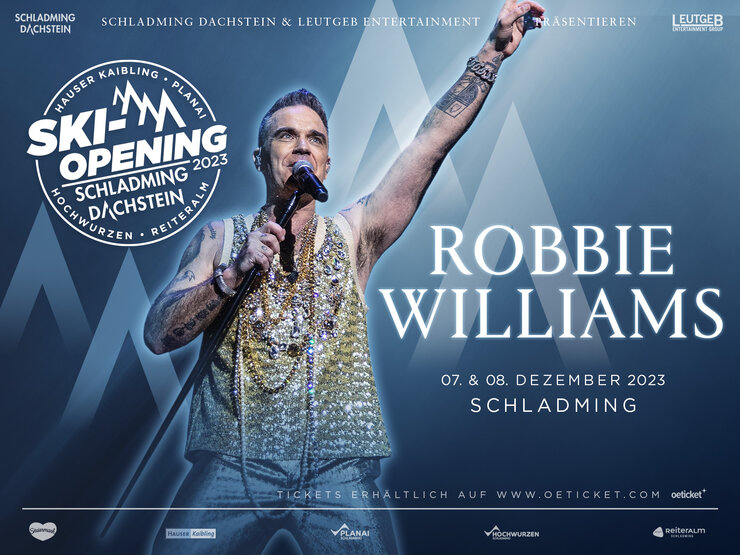 SKI OPENING 2023 - DOUBLE CONCERT
The world star ROBBIE WILLIAMS will make Schladming tremble on two days, December 7th and 8th, 2023! After a 3-year break, there will finally be another big party in the Schladming-Dachstein region at the start of the season in 2023. Book your accommodation now!
The following dates can be booked:
06.12. - 08.12.2023
08.12. - 10.12.2023
BOOK SKI OPENING ACCOMMODATION ONLINE NOW